Are you in Galway to improve your English level? That's fantastic! You're so lucky to be here at this enchanted time of the year… when you can, take a break and read these 10 tips about what you can do in Galway at Christmas time! (I put them together for you!)
(Words by Sara from Italy)
CHRISTMAS MARKET
The Christmas market is set to take place in Eyre Square, Galway, from November 15th to December 22nd 2019. Why do I mention the Christmas Market? Because it's a delight for all the senses! You can taste food from everywhere, meet Santa Claus, buy handmade jewellery and ornaments… and enjoy the 32m big wheel! (the Galway Eye!) What are you waiting for?!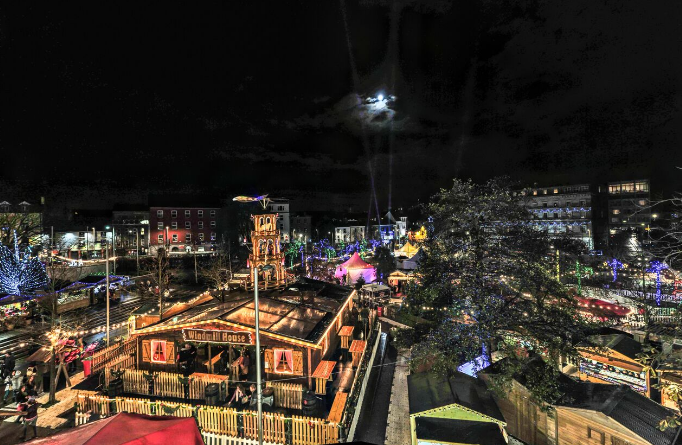 COPE CHRISTMAS DAY SWIM
The Galway Christmas Day swim in support of COPE will be on 25th December 2019 at Blackrock, in Salthill (Galway). This event raises funds to help vulnerable and isolated people and families. Make a splash in the cold water of the Atlantic Ocean! It's a nice way to do a good deed and show how brave you are to your friends!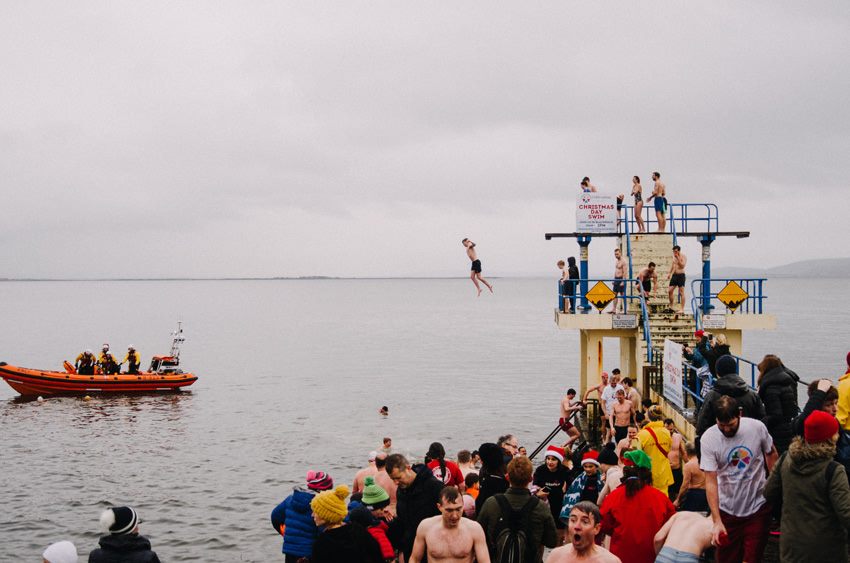 PÁLÁS CHRISTMAS SEASON
Pálás is the new cinema and cultural space in Galway. You can watch the best of new and classic movies, Irish and international independent films.  Peruse the Christmas programme, choose the movie that best suits your interests and… Enjoy! (Die Hard is of course the greatest Christmas movie ever, and it forms part of the programme).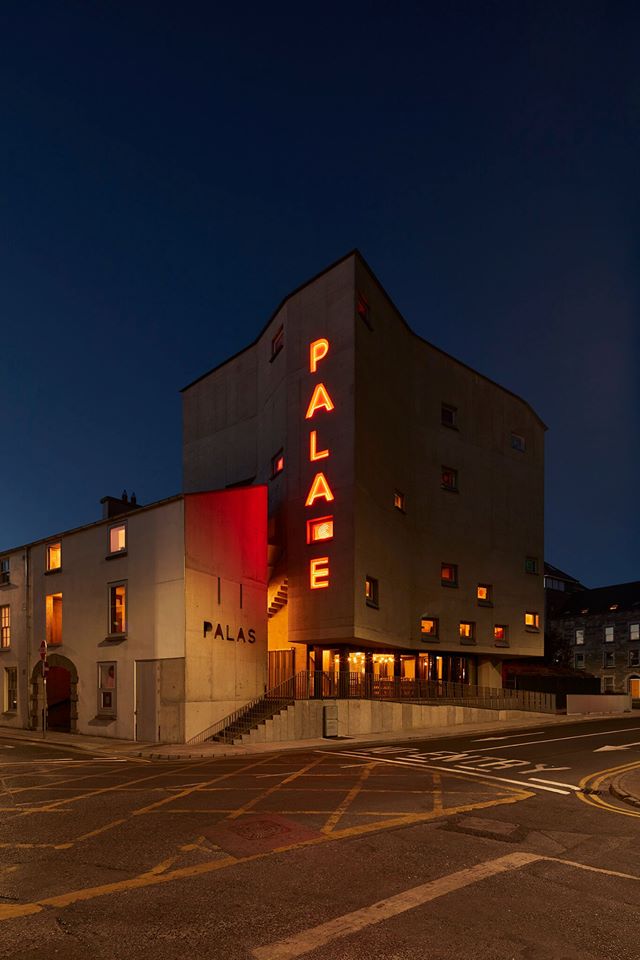 CONNACHT RUGBY
Connacht Rugby is one of the four professional provincial rugby teams from Ireland and plays its home games at the multi-purpose stadium 'The Sportsgrounds' in Galway. If you are in Galway at Christmas time, you can watch a match live on Saturday 21st December at 17.15 (Connacht VS Munster). I can tell you it's worth it! They're very good, and there's a special atmosphere there for the festive season games.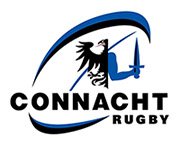 HOT WHISKEY
There is no better way to keep warm than drinking a Hot Whiskey! The original recipe contains whiskey, sugar, a slice of lemon, hot water and cloves.
The Scottish inventor Alexander Fleming once said 'A good gulp of hot whiskey at bedtime. It's not very scientific, but it helps.' (Another reason to taste it!)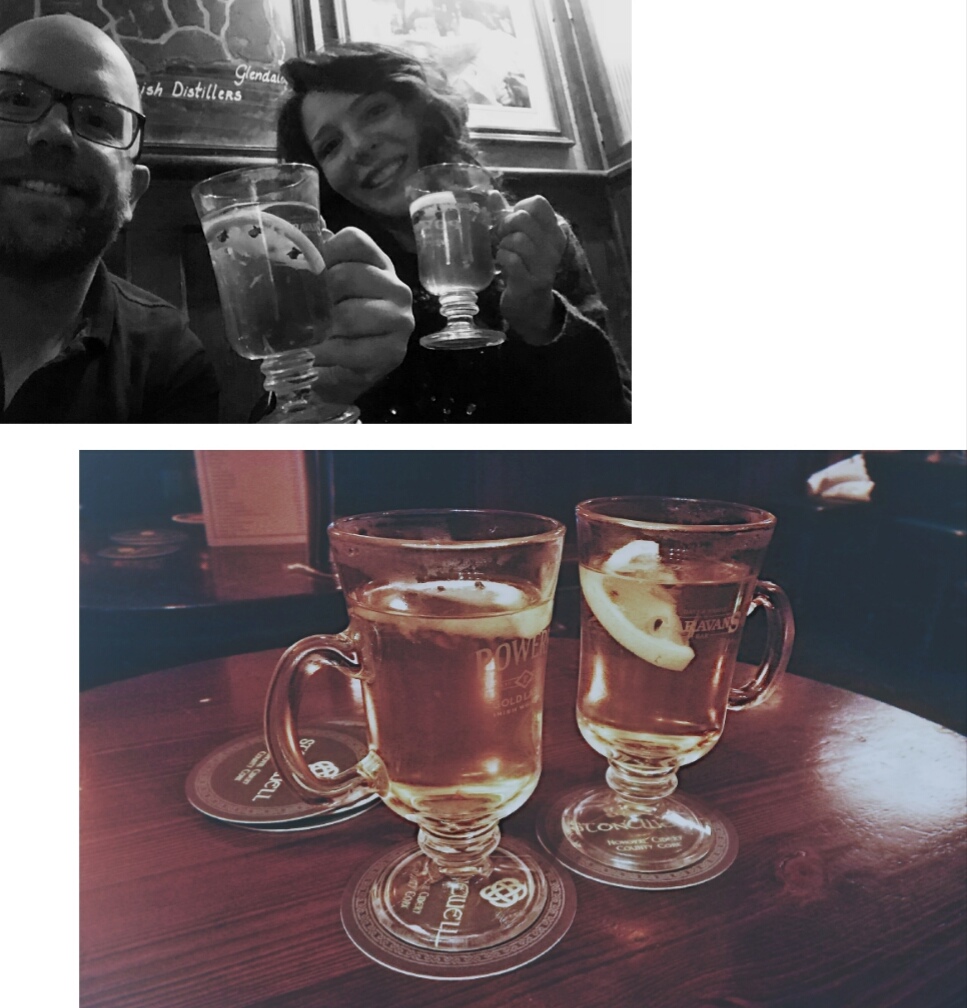 GERMAN BEER TENT
Let's write again about the Christmas Market… Are you a beer lover? There's no better place for you than the German beer tent! Put on your ugly 'handmade' Christmas jumper and enjoy beer from the traditional Maßkrug (a litre beer mug. You know, just to break the ice…)!
RÓISÍN DUBH
In the heart of Galway (precisely in '9 Dominick Street Upper Galway') there is the 'Róisín Dubh' bar, one of the best music and comedy venues in the country, where you can find the best national and international established talents and emerging artists. Take a look to the bar's website, you can find lots of interesting events over the Christmas season.