One-to-one private English lessons give you individual attention, no matter what your language needs, from beginner to proficiency.
We believe that learning a language should be a pleasurable experience, and we're sure that at Corrib English you will achieve your goals in the most enjoyable way possible.
Lessons are 90 minutes – we think it's the perfect amount of time to leave you satisfied as a learner.
As there is high demand for One-to-One lessons, we are currently limiting classes to students who are or have been in our group classes.
One-to-one are perfect for:
– IELTS/FCE/CAE/CPE exam preparation
– Focusing on your individual needs (writing, speaking, reading)
– Preparing your CV or cover letter
– Preparing for a job interview
– Building your confidence in communicating in English
Please contact us through WhatsApp or E-mail.
Do not come to our school without first making an appointment.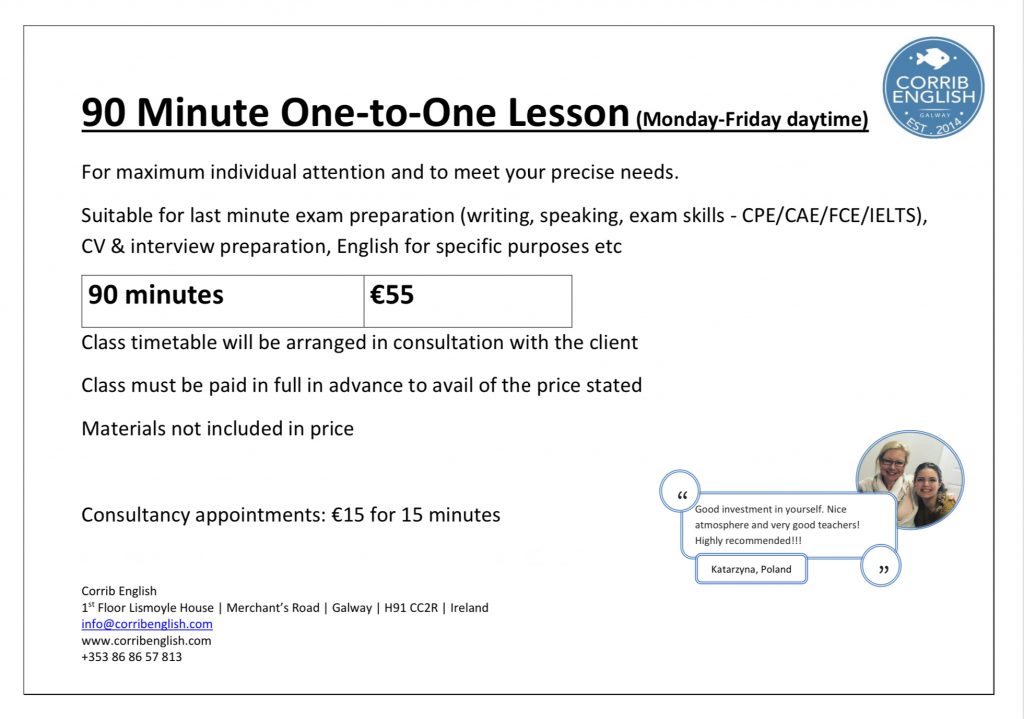 Some of our students with their Cambridge certificates