Welcome to Corrib English
Located in Galway city centre, Corrib English offers part-time English language courses with 4 students per class.
Covid 19 notice (October 2020): 
We are delighted to be back open for business, we some small adaptations to help prevent the spread of Covid-19. Our maximum class size has been reduced to just 4 students per class. Ireland's living with Covid plan prioritizes education and we expect to keep our doors open throughout winter.
Please make first contact with us by e-mail or WhatsApp (do not come to the school without an appointment)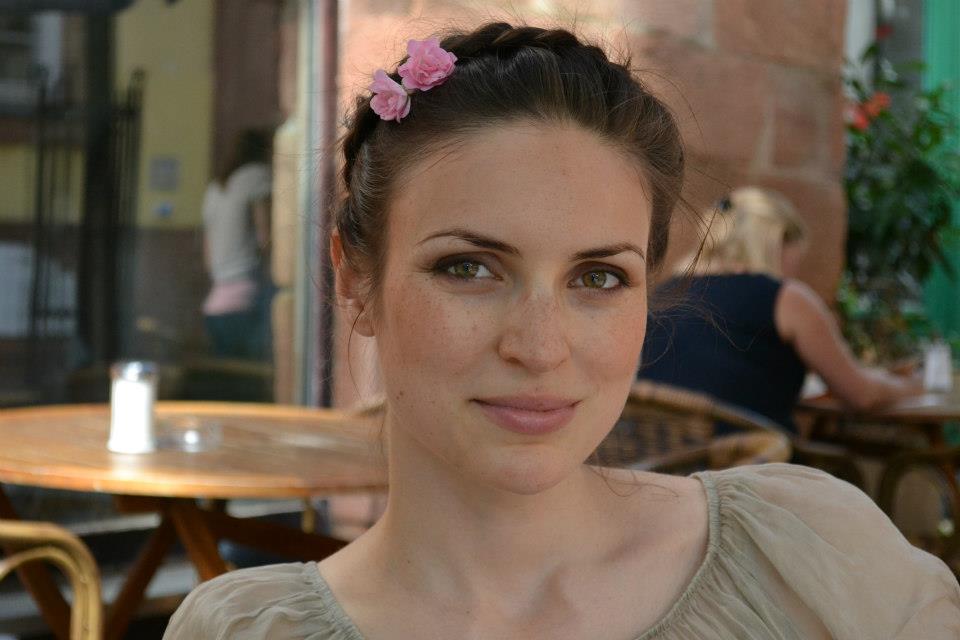 Paddy is a wonderful teacher. Not only has he a great experience and deep knowledge of the subject, but he understands students' language difficulties. He is also an amazing story teller. You will never be bored at his classes and will definitely pass all your exams!!
Elena, Russia
Corrib English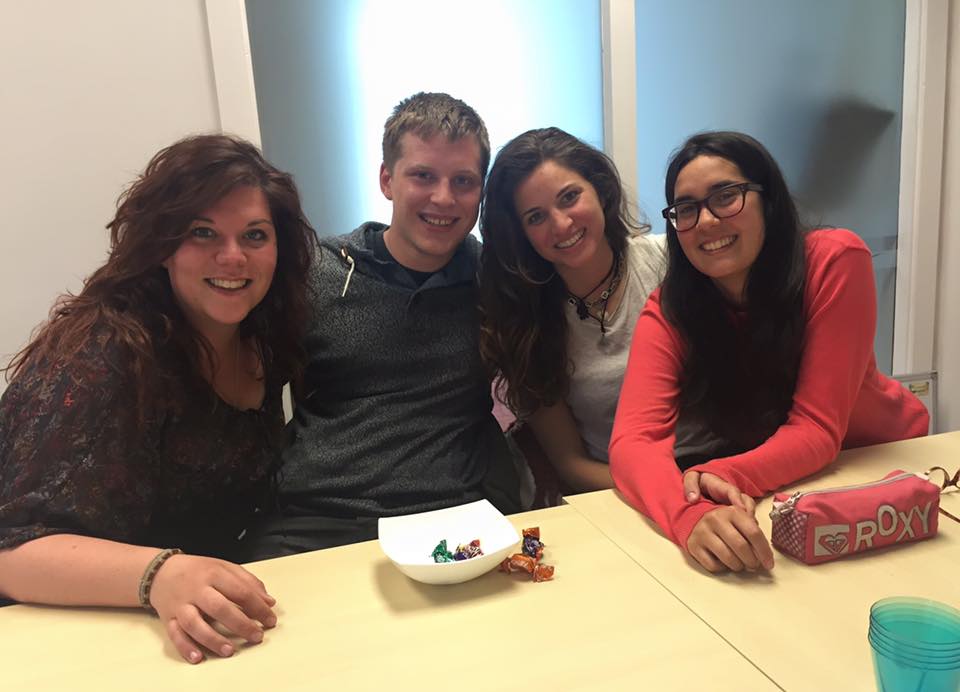 I have done the Advanced English Course, for the Cambridge exam with Paddy, and I really recommend him. If you are living in Galway looking for a good teacher, you find him already. He is committed, with lot of experience, professional but funny at the same time. You are not going to regret your choice. Paddy, thank you for all your support!
Luisa, Spain
Corrib English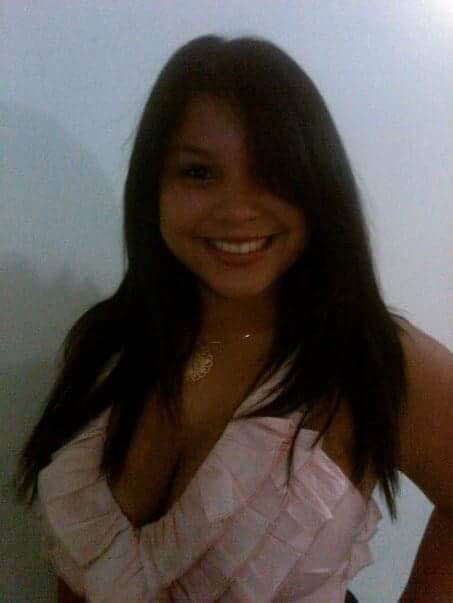 My experience as a student of Corrib English was AMAZING!! If you want to learn a good english and enjoy learning at the same time you must have a look at this school. I found Paddy an excellent teacher, he is very open minded and willing to understand and clears up your doubts. I easily can spend hours talking about anything and Paddy will be always correcting my pronunciation, my speaking and paying attention to whatever I am saying at the same time. He really makes the fact of learning a second language very enjoyable which makes you fearless when it comes to talk to other people. Apart from learning about different topics and situations, Paddy is always flexible and he will detect your weaknesses and turn them into your best strength. I am really pleased with my time at Corrib English and I highly recommend this school, no matter where you are from Paddy will be willing to listen to your stories and to learn from each of you. Thanks Paddy for all the effort you made to help me to improve my english skills
Paola, Venezuela
Corrib English
It is without a doubt the best English school in Galway. Paddy and Carmel are two fantastic teachers and the atmosphere in the school is the best I've ever been. If you really want to improve your English in a fun and proper way, this is your place.
Esteban, Spain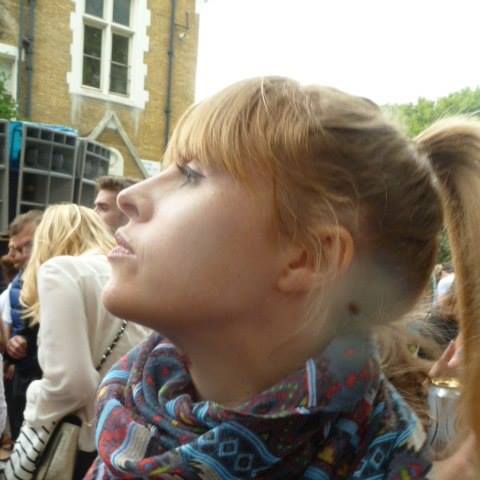 Paddy is an experienced, knowledgeable and fun teacher with wonderful and creative ideas for learning English along with excellent strategies for passing exams. He knows and chooses the most appropriate material for classes along with developing his own.
Jennifer
Corrib English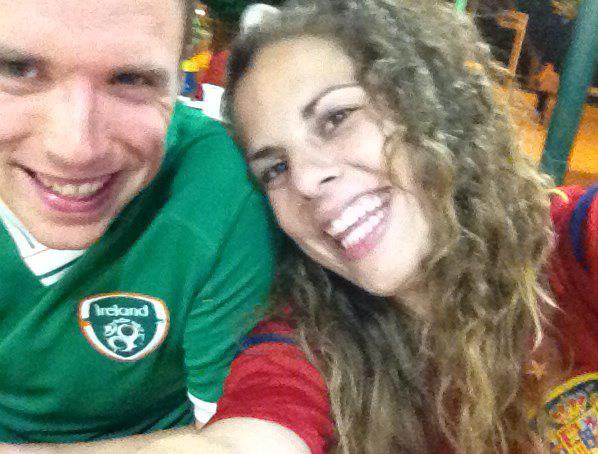 I really enjoyed learning English with Paddy in Galway. I had no English when I started and he helped me to pass the First Certificate. His classes were always entertaining, as well as effective.
Monica, Spain
Corrib English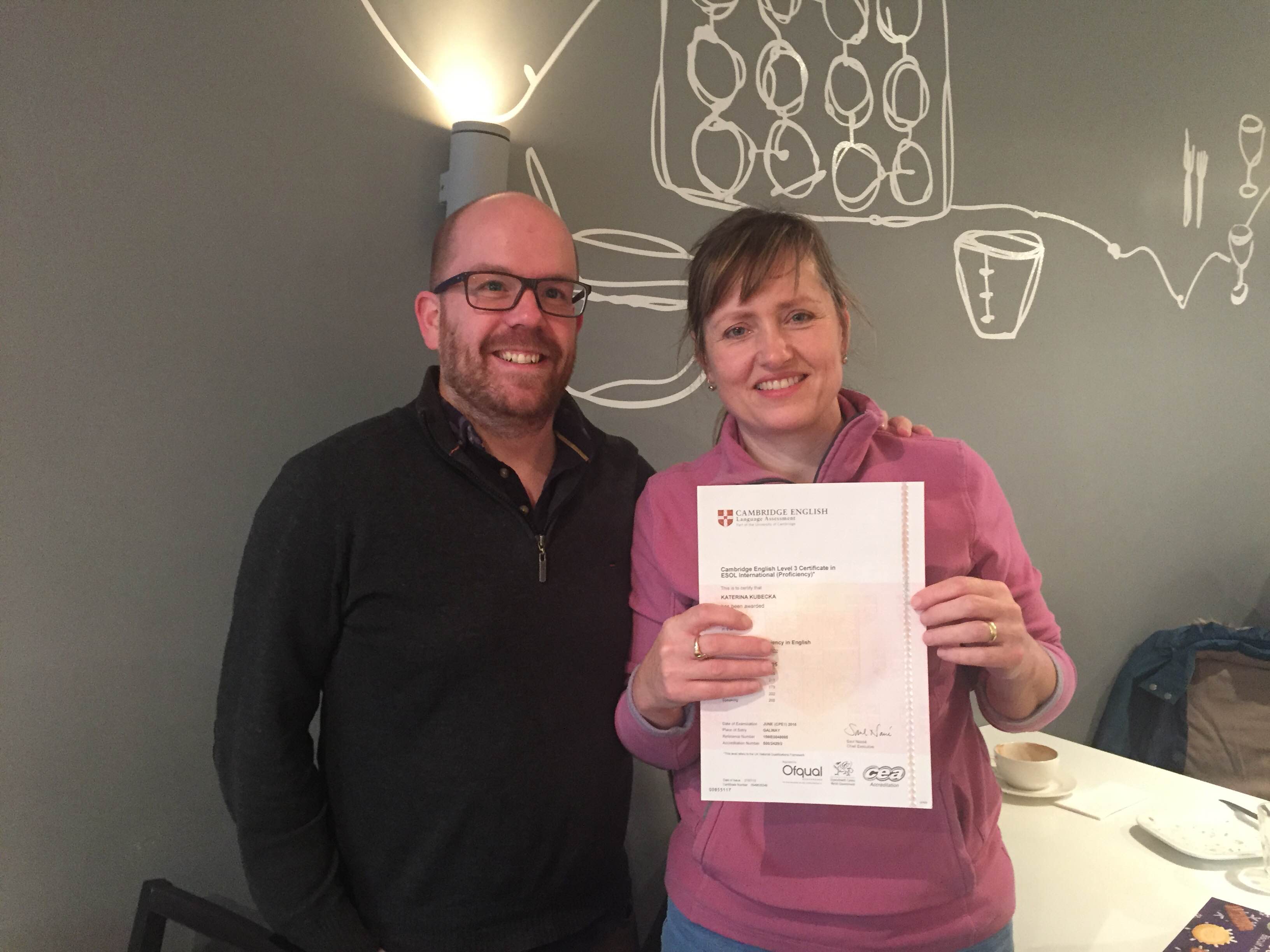 I can highly recommend Corrib English language school to anyone who would like to improve their command of the English language. The Advanced Cambridge English course was such a good learning experience, that I decided to continue with the Corrib English and sign up for Proficiency course. All credit goes to my excellent teacher Paddy. Thanks and looking forward to returning back to your school!
Katerina Kubecka, Czech/Irish
Corrib English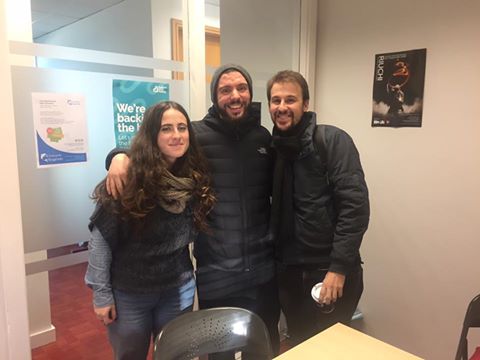 I had the opportunity to study in Corrib English around of 8 months. In this time I took part in the Conversation Class group and I did the First and Advance reparation course. After study in other schools in Galway, Corrib English was the most suitable one for me without any doubt. Classes twice per week, 3 hours and half each and all the homework that you could need (and more ? to prepare your Cambridge test. Even if you are not interested in the exam, as it was my case when I did the First course, the experience is great in order to just improve your English. The groups are small, between 4 and 6 people, so a maximum individual attention is guaranteed! As a Spanish teacher, I think that Paddy is well-prepared language teacher and a good communicator. And a great fella! ?
Alex, Spain
Corrib English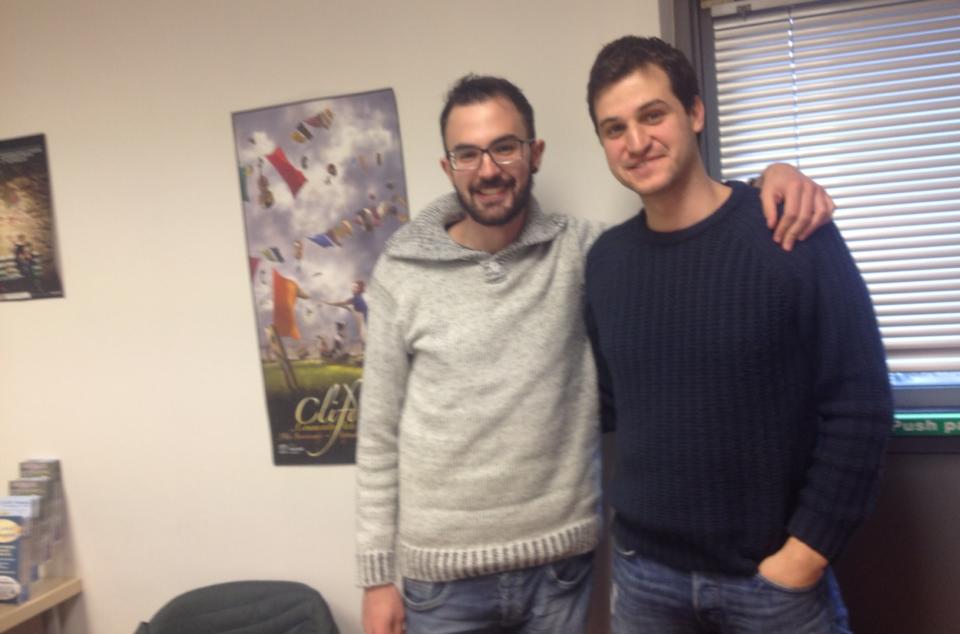 I highly recommend Paddy's classes, Not only has he helped me to pass the CAE exam (when I arrived at Galway 5 months ago I could scarcely pass anything), but also he is a fantastic person. There were two of us studying his CAE course and we all have passed it (100% congrats Paddy! Few academies could say that).
Juanjo, Spain
Corrib English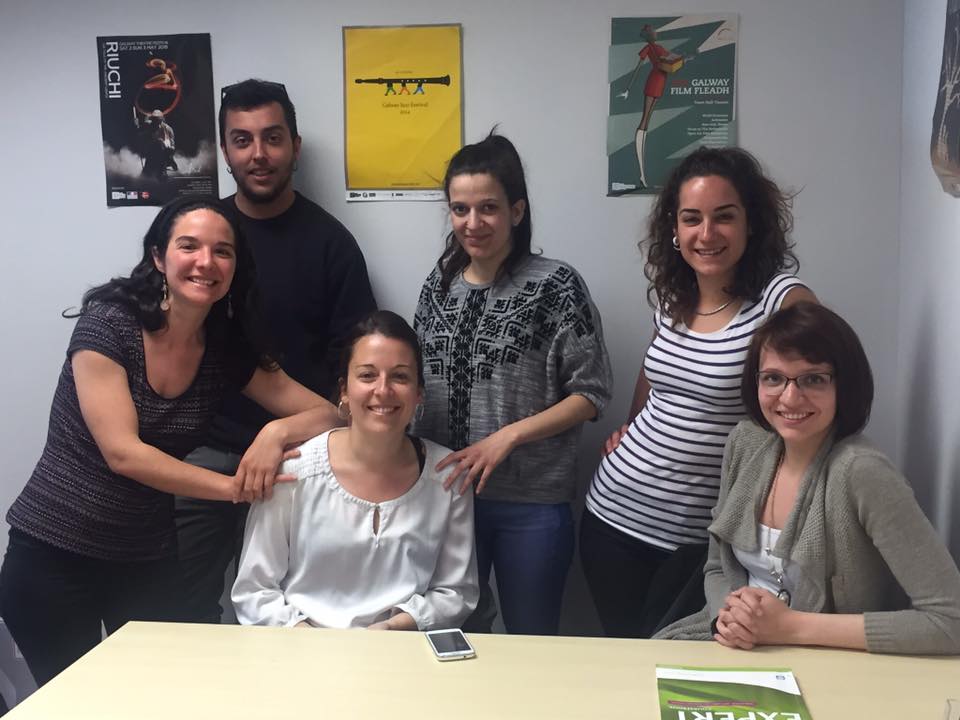 I was extremely lucky to have found Paddy and his Corrib English school. He is a great English teacher who is smart, broad-minded, highly professional and experienced, cheerful and easy to talk to. His lessons helped me a lot and I would highly recommend his services to anyone. A friendly atmosphere and quality are guaranteed.
Julia, Russia
Corrib English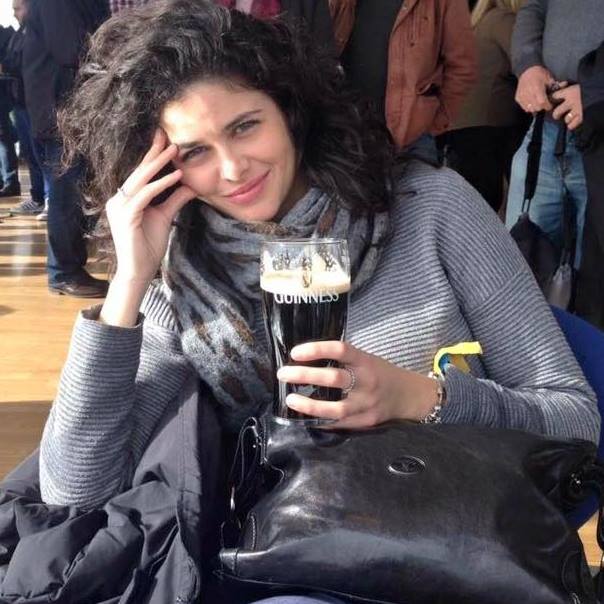 Paddy's lessons are great ! The best option for people that want to try the Cambridge exam (or others) because they are complete and focused on the exam, and he gives you a lot of material and homework, but they are not every morning (as other schools force you to do) but only twice a week... it means that you can stay focused on the exam all the week but you have more free time to study and save your energy (and your money)... I chose Corrib English because I needed this kind of timetable, and I recommend it for more and more ! Paddy is a very good teacher but he's not serious or boring, he's the perfect person to have a pint of Guinnes with, too ! He is very kind and ready to help you with your English and even with a lot of doubts or problems that foreign people like us could meet in our Galway life.. 5 stars are too little for Paddy!
Silvia, Italy
Corrib English
Lesson of the week
Afternoon / Evening
Afternoon: After 12.00 to around 17.00 (the end of a typical working day)
Evening: After 17.00 or 18.00 – the time of day after a typical working day.
Corrib English has afternoon Conversation Classes from 13.30 to 15.00, and in September we will have exam preparation classes in the evening, from 18.30 to 21.30